Confidence Building For the Real World
As they mature out of preschool, our students are already equipped with the basic skills they need to develop a love of learning – and this is further supported throughout their preschool learning. As such, our core focuses throughout your child's primary years are to equip them with the knowledge they need to be successful while simultaneously nurturing a love of learning and curiosity that will help them become whatever they could want later in life.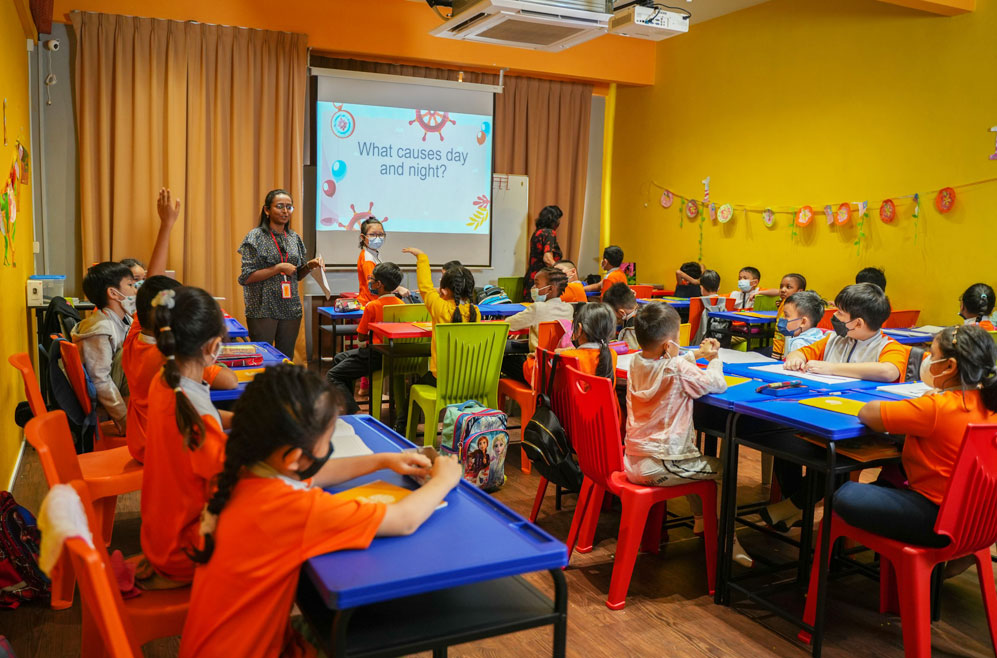 Our Primary Education Curriculum
Developing a primary education curriculum isn't easy since there are so many different options at this stage. However, it is important to provide a syllabus that engages young minds yet simultaneously challenging enough to keep them thinking, thereby developing early problem-solving skills that will set them in good stead later in life.
As such, we have two main focal points during primary education:
Key Stage 1: Integrative active learning methods to encourage personal growth and academic success skills that keep your child curious.
Key Stage 2: Developing early knowledge of the core subjects, especially English, Maths, and Science, as well as the arts to help guide your child's later-life learning.
Our Approach to Primary Education
For your child to be at their happiest during school, an engaging environment that inspires creativity, collaboration with others, and curiosity is integral. Our primary learning environments help support the curriculum while providing a comfortable, safe learning space.
Your child is at the heart of our learning. We integrate student-focused solutions to ensure every Key Stage 1 and 2 learner heads on the right path for their own development.
By focusing on a fully encompassing approach, our holistic learning style ensures that every student has the chance to develop their own academic, social, and personal skills.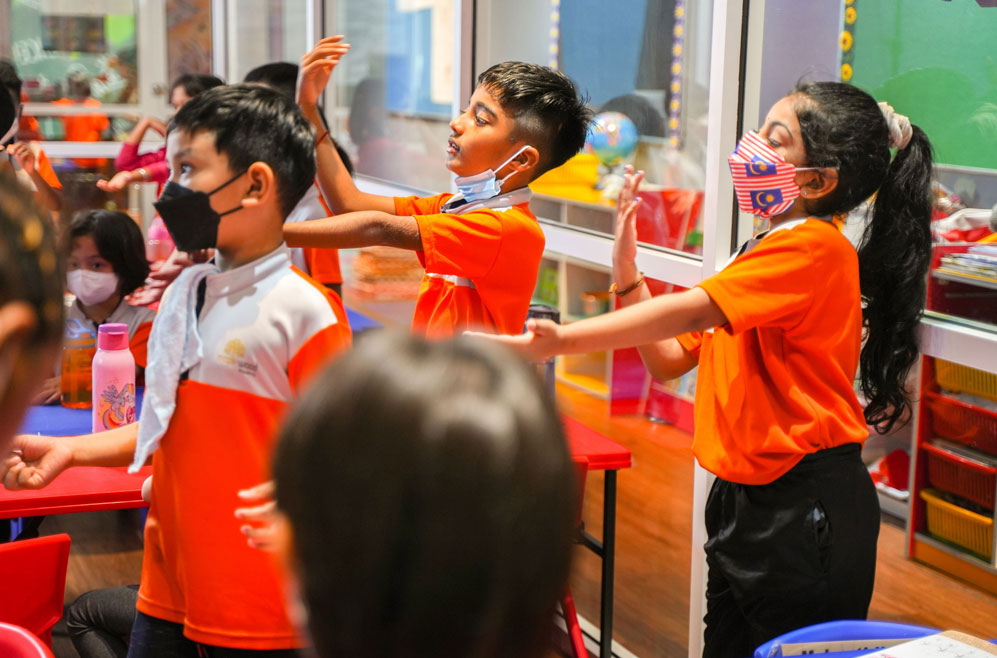 Lower Primary Subjects (Year 1 - 6)
Get in touch with our friendly teachers to know more and schedule a FREE Trial Class for your children. Fill up the form so that our staff can give you a call.