Students, Teachers & Parents
An Opportunity & Experience For Everyone
The main reason Maplewood Academy exists is to ensure that our students have the best possible learning opportunities – something we believe falls both within and outside the classroom. Our students are passionate, motivated, and excited to see what the new school day has to bring. We encourage our students to also participate in extra-curricular activities to further their knowledge, skills, ad experiences, helping make them more rounded-out learners overall.

Through Maplewood Alumni, students of Maplewood Academy shares life progression and continued their strongly bonded friendship into adulthood.
Without our amazing team of teaching staff, the Maplewood Academy simply wouldn't be possible. We carefully hand-pick every teacher for our academy, ensuring we can provide exceptional services and solutions to our learners (and their families). As such, our teachers and staff aim to positively influence our students at every opportunity to ensure that they are getting the most from their time with us – helping create a healthy, happy community accordingly.

Our teachers at Maplewood Academy are qualified IGCSE and committed educators with years of experience in higher education.
Parents of Maplewood Academy are open-minded and shares similar interest that allow us to groom the children into better person in the real world. While they aren't directly involved in school life here at Maplewood Academy, we firmly believe their support directly impacts our students' ability to learn, grow, and lead a genuinely happy life.
Parental support is an integral part of character development and academic achievement, and so we aspire to involve parents where we can to promote openness, honesty, and inclusivity for all of our students. Face-to-face meetings allow us to understand a student better and ensure they have the support and care they need to lead a happy lifestyle accordingly.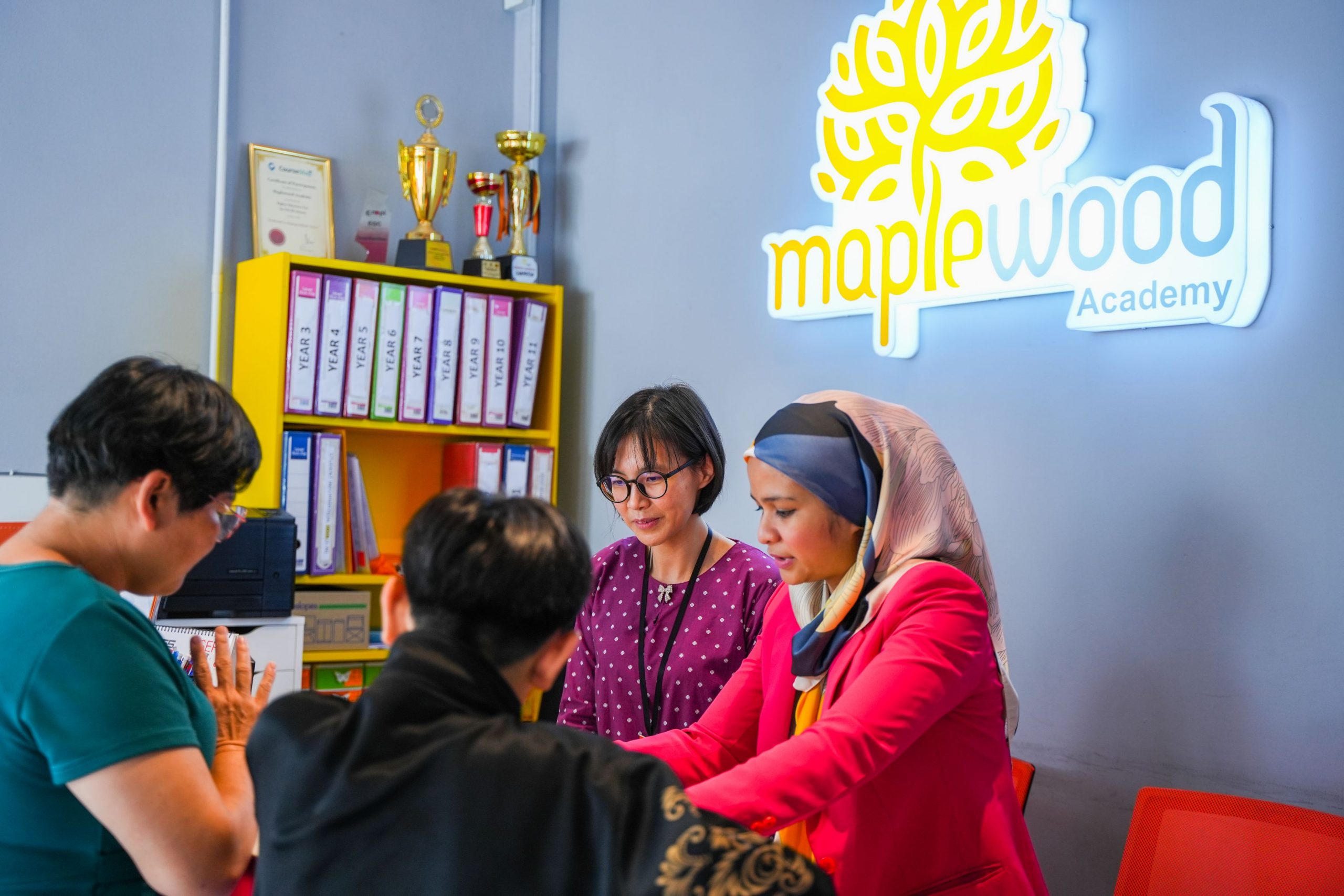 Learn more about Maplewood IGSCE Academy